Workflow and case management
By developing flexible and compliant systems that manage the process, we help business teams focus on what they do best. Information, options and support for every task – all in one place.
Nothing happens before we first understand everything that makes an organisation tick - processes, compliance, contact points and stakeholders.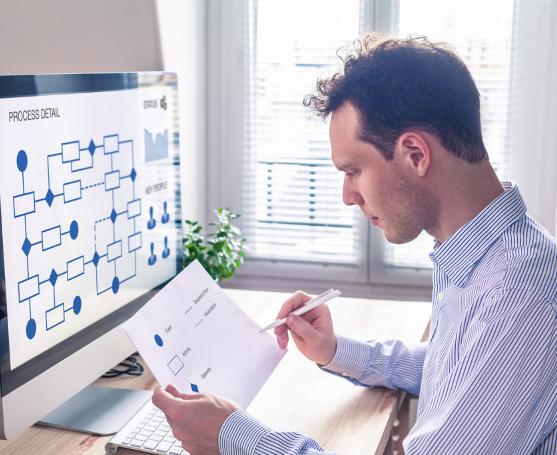 Support for every area
Our system allows clients to manage processes effectively - whether they're a government department processing secure citizen data, a charity fund awarding grant money, an accounts team tracking debt, an insurance company managing the claims on a policy, or a growing business seeking meaningful management information.
Investigation
Debt management 
Grant management 
Customer care 
Fraud management
Dispute management
Case management
Citizen services
Care 
Audit and assessment
Information in one place
With secure and controlled access to information, powerful search and filtering tools, and advanced template-building features, our system improves efficiency.
Out of the Inbox
Drag and drop functionality and a comprehensive set of rules-based usability features help ensure emails can be filed correctly to provide relevant information about contacts and processes.
Automates processing
Support for process automation of known workflow scenarios and ad hoc evolutionary processes. Our system ensures users are presented with the right information and options at any time.
Operational overview
Flexible out-of-the-box management information tools deliver an always-on operational view, performance metrics and the insight required for continuous improvement.
Understand relationships
Our case management system tracks all relationships between individuals, departments and organisations for a complete view and a full audit trail.
Easy to use
A sophisticated user-interface ensures the right case information, options and support is provided at the right time to perform any task effectively.
Workflow and case management helps remove the barriers that stop your teams focusing on their core work activities.