Starting our 20th year with a brand refresh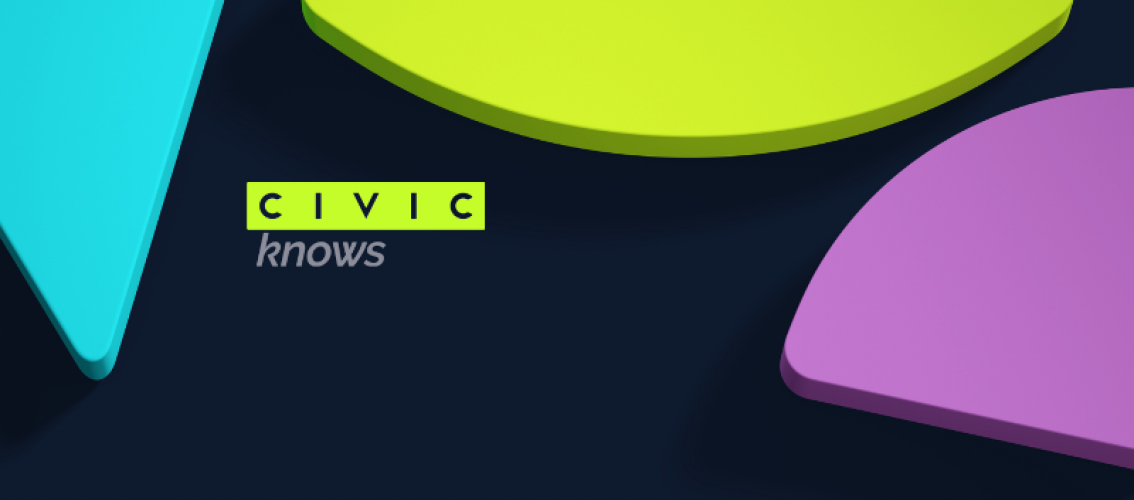 New identity celebrates 'knowledge' as driving force behind company success.
We have a brand new look, a new website and a new strapline – 'CIVIC knows'.
We're respected for our websites, digital solutions and market-leading services, but ultimately it all comes down to the unrivalled know-how of our people.
The new brand, which combines visual, verbal and reputational elements, places 'knowledge' at the centre of our proposition to clients. The very simple word aligns the company's technical skills (expert, innovative, digitally savvy) with more human values (approachable, trusted, respectful).
What does it mean?
It refers to the knowledge gained in 20 years of working at the forefront of digital innovation. And it highlights proven specialisms in digital strategy, design and development, UX and service design, and user testing. But it also recognises the importance of getting to 'know' every client, their goals and their unique relationships with customers.
User experience is at the heart of everything we do. It's about understanding the needs of our clients to build rewarding experiences at every stage of the user journey. Whether it's strategy and design, or development and support, we're committed to helping ambitious businesses and public sector organisations communicate better with their audiences.
Why now?
The brand refresh project was launched after a period of unprecedented growth for CIVIC - during which time new talent, new skills and new services enhanced the company's offering to clients. At the same time, the market and client expectations were changing.
We wanted to connect with our audiences with a clear brand message that said, very simply and positively, what CIVIC was all about today. After a process of research, discussions with clients and internal workshops, it became clear that our own 'knowledge' and our commitment to get to know our clients, was what made us stand out from the crowd.
We also had a website that didn't tell the whole story of who they were and what we did... which turned out to be a lot more than a list of services and specialisms. 
Clients were also coming to us for our ability to provide a whole range of services – all under the one roof.
Our new look
Our new visual expression consists of a bold and confident word-mark, with supporting graphic elements that combine a vibrant colour palette with elemental shapes.
The abstract shapes in different colours represent the company's extensive range of activities. But just as CIVIC's activities join up to create an end-to-end client offering that's greater than the sum of its parts, so too do the shapes.
Our new look shows that you don't need to over-complicate things to make a real impact. 
The 'CIVIC knows' brand has now been rolled out across the company with a new website, a new look & feel for documents, presentations and white papers.
After 20 years we hope you like our refreshed look.