New Cookie Control user area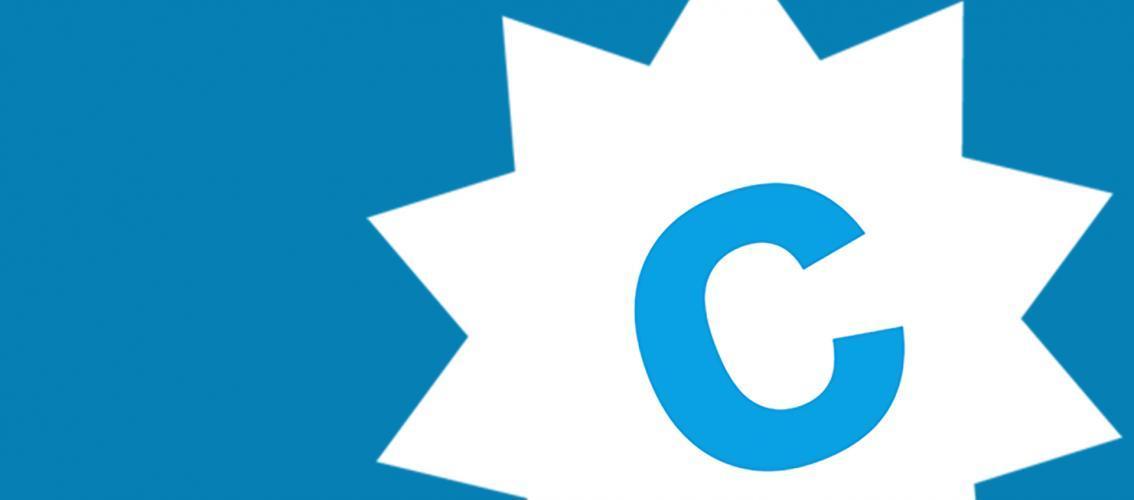 Our new user area has now been released! It offers advanced account management features that help you find and do what you need to faster. We've also added a new design to match the look and feel of our branding. We hope you enjoy using it as much as we enjoyed building it!
Within the new user area you can now add new licences from within your account without having to register again.
All your subscriptions/plans owned by the same email address are now merged into one and you can access and manage all of your licences on the same page using one set of credentials.
We have also provided the Visual Configuration Sandbox. You can configure Cookie Control using buttons and toggles, rather than working with the script directly – a feature especially useful for business users. Try new things and preview your changes before moving them live!
Here's a guide on how things work in the new user area:
1. Login to the new user area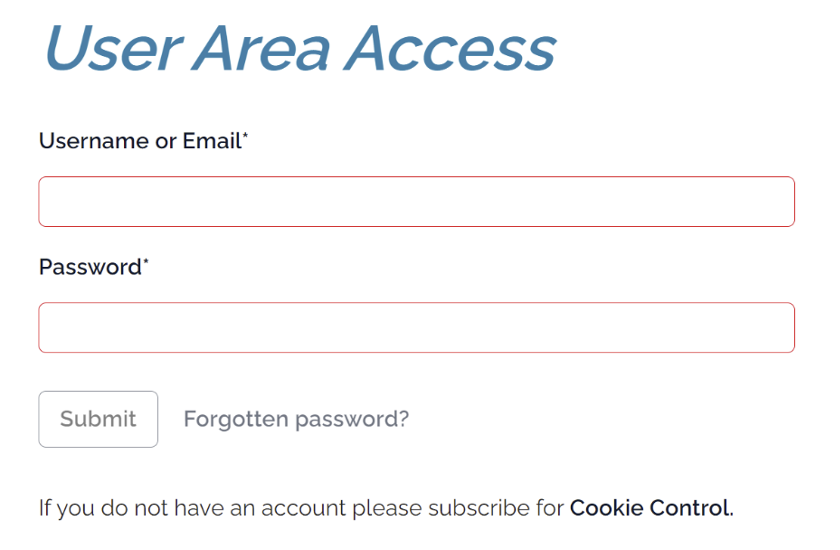 2. View the new menu categories
Licences: List of all your existing licences registered with the same account owner email address
Domains: Domains managed by each licence that you own
Account Details: Your account owner email address and the documentation and support options available

3. Licence view
You can view the API key for this licence, the renewal date, toggle the consent recording ON/OFF, update your payment details, view your invoice history and download your previous invoices. In case you are a customer paying by invoice/bank transfer - you will not be able to see any of these buttons. For these operations  you should be contacting CIVIC.

4. Licence view -> Update payment details
You can change the card connected to each licence. To do that, you'll need:
The card numbers
The expiration date (MM/YY)
The CVC
5. Licence view -> View invoice history
You can check your invoicing history and download past invoices.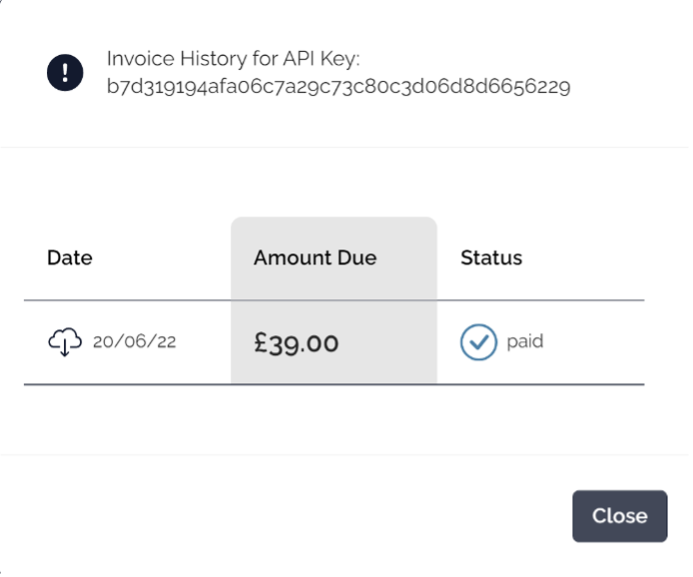 6. Domains view
View and change or delete the domains assigned on each of your licences. 'Undo Changes' removes the changes done before you click on 'Update'. You can also request the consent report for each domain separately if 'Consent Logging' is enabled under 'Licences'. You can also select the dates from the calendar and trigger the report generation process.

7. Domains view -> Consent report
If you've already requested a consent report, the 'Consent report' column changes to the following: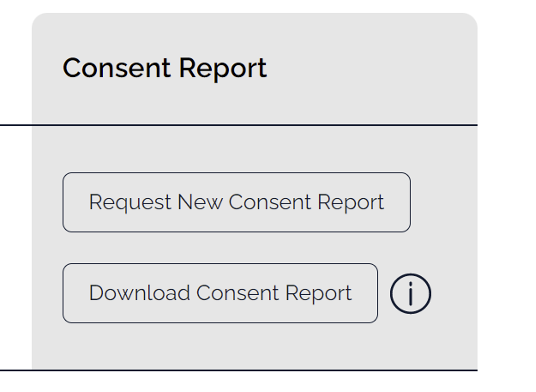 8. Domains view -> Download consent report
When your report is available, it'll be there upon clicking on the relevant tab. Also, there's a tooltip to display the information you need to know about the consent report format.
9. Configuration Preview
With the Configuration Sandbox, you can try out some of the configuration options and preview the results. Simply click on one of the domains of the licence you have selected and then launch the Configuration Sandbox.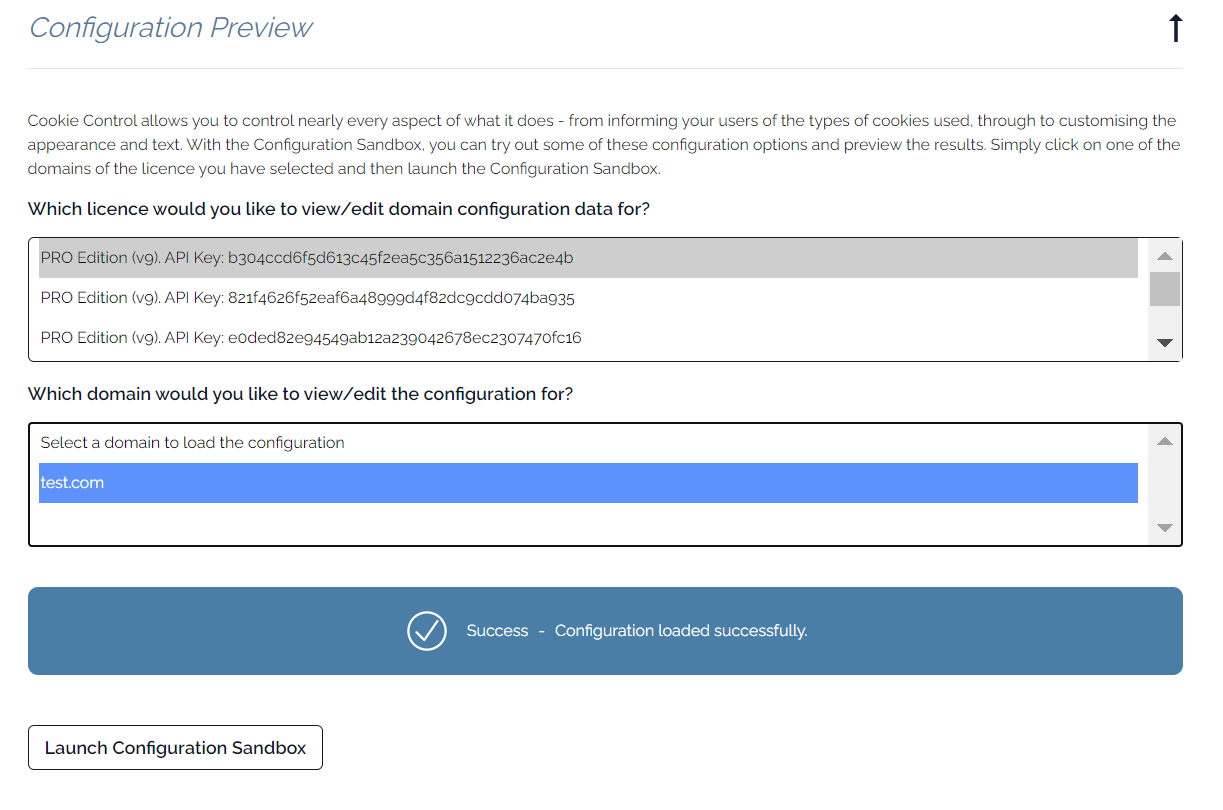 Then launch the sandbox and do your changes using the six configuration steps. You can either view your changes in the JSON viewer, code view or preview how they look on the banner.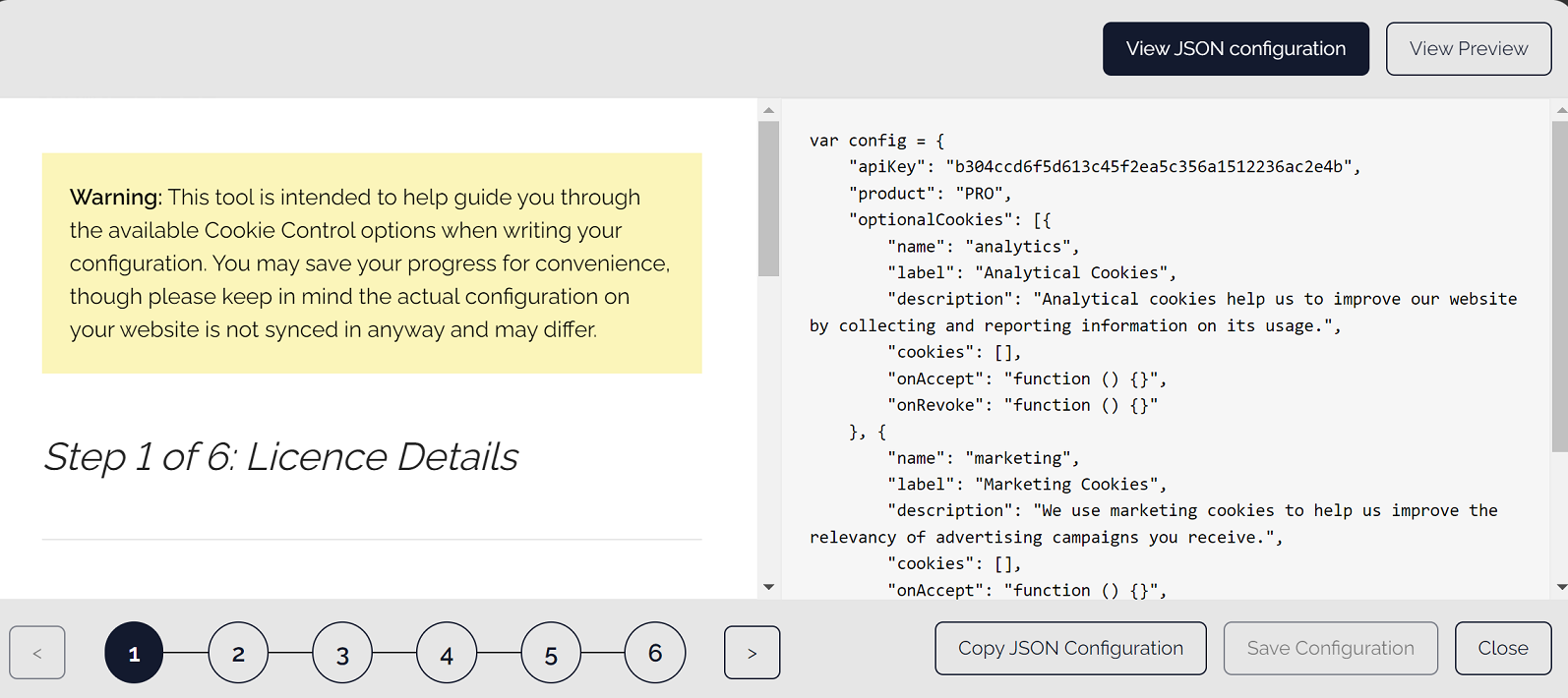 If you need support or have anything to ask or comment on, please contact us at: info@civicuk.com and we'll get back to you the soonest!