UX in the public vs private sector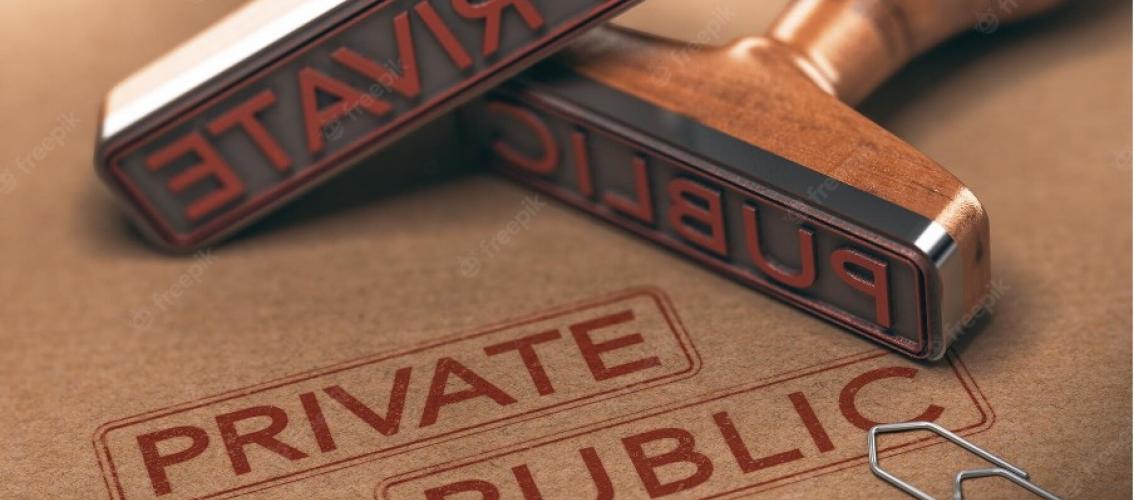 There are some subtle differences when conducting Discovery UX projects between the public vs. the private sector. In this post, we'll review what considerations to make at different stages of the project, what approach may need to be changed and how to best present findings.
Public sector vs. the private sector
Stakeholder engagement
Whether you're working across the private or public sector, one of the key factors to the success of your research is stakeholder engagement. Making sure you have the right people involved from kick-off and throughout the project will help you with (but not limited to):
Identifying the project objectives clearly

Understanding the company dynamics

Educating the value of UX

Ensuring stakeholder buy-in of the end results
Stakeholders are time-poor and sometimes even resistant to change. So, it's important you define who and when you need to involve them.
It sounds simple but you may often find people invited to meetings, who don't need to be there which can be detrimental to the process. Or on the flip side, those who should be involved haven't been consulted, which can also be detrimental to the success of your research.
Considering who all the stakeholders are first and their level of engagement is critical to a smooth-running project.
Defining research objectives and KPIs
Defining the research objectives and KPIs can sometimes be clearer in the private sector, as often their product/website has a purpose of generating revenue - conversion rates and analytic research often feature heavily. For example, a research objective could be as simple as – increasing conversions or understanding why users purchase less of a certain product. This provides a much easier revenue-based KPI to measure success against.
Whereas in the public sector, defining your research objectives and subsequent KPIs can be trickier due to the lack of conversion, so we often measure user engagement and sentiment over time (tracking this against any changes being made to the site) through regular True Intent analysis, user testing etc.
Conducting research and recruiting participants
It's best to understand and develop personas early in a project - during stakeholder engagement for example and refine/validate these assumptions when conducting user research, such as focus groups, user testing or ethnographic research.
However, finding the right participants can sometimes be tricky across both sectors. We've had to find all types of users for research, from midwifery professionals across the world to those working in the supply chain in Europe. Not only are they tricky to find but even harder to get their time. This is where you'll need to be flexible with your research methods.
Time-poor users may not be able to attend your standard two-hour focus group. Or the topic of your research might be too sensitive for a group discussion. This is where you must be fleet of foot and alter your research methods to your users. Consider changing to one-on-one interviews or utilising surveys. The project manager is so important to help ensure objectives/KPIs, and timeframes are being met.
Presenting findings
When presenting findings both in the public and private sector, making everything clear without restrictions is a given. However, things to consider particularly in the public sector can be systems used – often a Microsoft vs Apple debate ensues! Using multiple online collaborative tools such as Miro, Zoom/Microsoft Teams and Figma/Adobe XD, allows you to communicate at each step of the project in different formats whilst recording it so you can trackback.
The difference often found in the public sector will be presenting the outcomes such as reports and documents to support funding streams (ROI) and FOI requests. The presentation will need to be a formalised document, whereas the private sector sometimes will only require a Miro board for example or wireframes presented with a final report.
It's always great, depending on the audience, to demonstrate ROI for the research conducted, this could be a shiny new product or a chart displaying conversion rates or monetary values.
Conclusion
The principles of UX remain the same. However, some marked differences are displayed, key to working successfully across both sectors involves engagement with stakeholders and transparency about the process. During the project remaining agile in both sectors and willing to change methodology will benefit both the client and the end-user.
Take a look at our Services and Solutions to see where we can help.