The CIVIC team is working on new Erasmus+ projects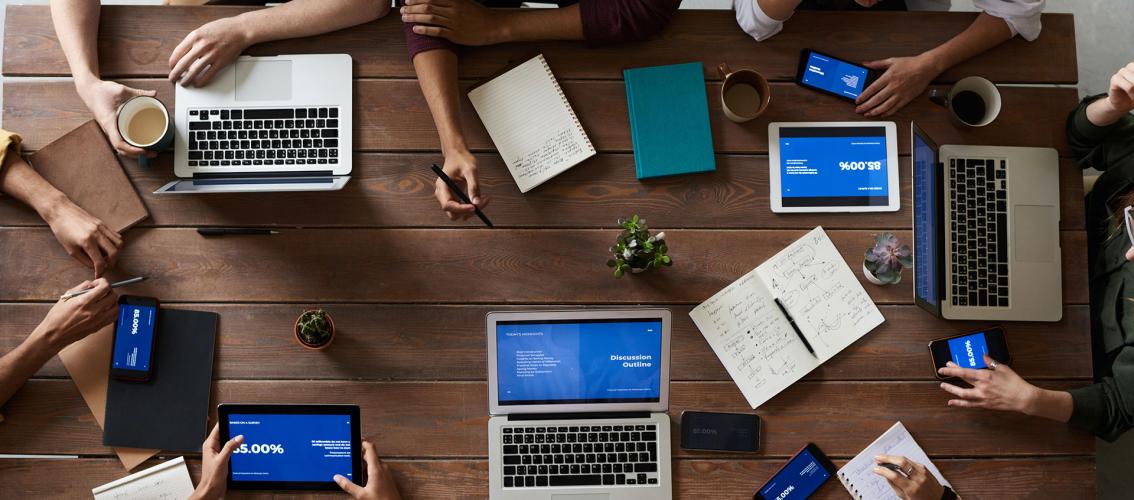 As you may already know, the CIVIC team is collaborating with organisations from all over Europe in Erasmus+ project with a variety of goals and aims. Read on this post to find out more about the new projects that CIVIC is leading and participating in.
I-AID
I-AID (Internet Abuse Identification and Personalised Withdrawal Strategies) is a two year project led by CIVIC, with partners based in Greece, Portugal, Poland, Cyprus and the UK. It aims to empower adults to deal with excessive internet use, equipping them with the skills and the tools to modify their behaviour. The project will be using specially tailored existing tools and approaches from the fields of psychology, pedagogy, and information technology to support adults in implementing personalised moderation plans and screen moderation strategies through a personalised learning approach.
Plan Bee
Plan Bee, led by CIVIC with partners in Ireland, Greece, Spain, Cyprus, and the UK, aims to design and implement an apiculture training game for low-skilled adults from rural areas supporting the development of the beekeeping field. The main objective of the project is to provide a serious game, serving as a single information point to guide a potential beekeeper on how to start a lucrative business based on their own needs and background by addressing the risks related to traditional beekeeping.
RAn
CIVIC leads the rAn project, composed of a consortium of five partners from Greece, Spain, the UK, and Portugal, which aims to raise awareness about natural disasters among young students (6-12 years old) through the development of best practices and serious games. The project partners will design and develop a "natural disasters awareness kit" and a serious game to assist teachers and children at primary education to cope with these emergency situations.
GoDigital
GoDigital is a project led by the University of Zaragoza in Spain in which CIVIC is a partner along with organisations from Spain, Greece, Cyprus, Italy, and Bulgaria. It addresses the digital skill gaps in the EU workforce and aims at improving employability among young adults. During the project, CIVIC will design and develop the Digital Tools for Work ACCELERATOR, a training platform that will provide personalised training pathways for the users to motivate them to learn new digital skills or improve their existing ones.
Hyperclean4HORECA
The Hyperclean4HORECA project is a consortium of partners based in the UK, Greece, Spain, Estonia, and Romania that plan to improve training and skills among cleaning staff in the HORECA (hotels, restaurants, and cafes) sector. The consortium plans to develop an online Hygiene & Cleaning Manager Tool that will follow a training path designed to equip staff in the HORECA sector with the necessary skills and knowledge to follow national and EU standards, guarantee public health and safety, and provide high quality services. This will be supported by a Hyperclean4HORECA game that will reinforce and assist with the retention of the skills and knowledge delivered through the Tool.
Play2Learn
The Play2Learn project, coordinated by CIVIC with support from partners in Greece, Italy, Ireland, Cyprus, and Portugal, aims to improve the uptake of STEM (Science, Technology, Engineering, Maths) subjects among young people. The project aims to achieve this through educational content and lesson plans that the consortium of partners will develop, supported by a DIY computer kit. Taken together, these deliverables will be able to teach both students and educators not just engaging STEM lessons, but also computational thinking and programming!