CIVIC leads six EU ERASMUS+ projects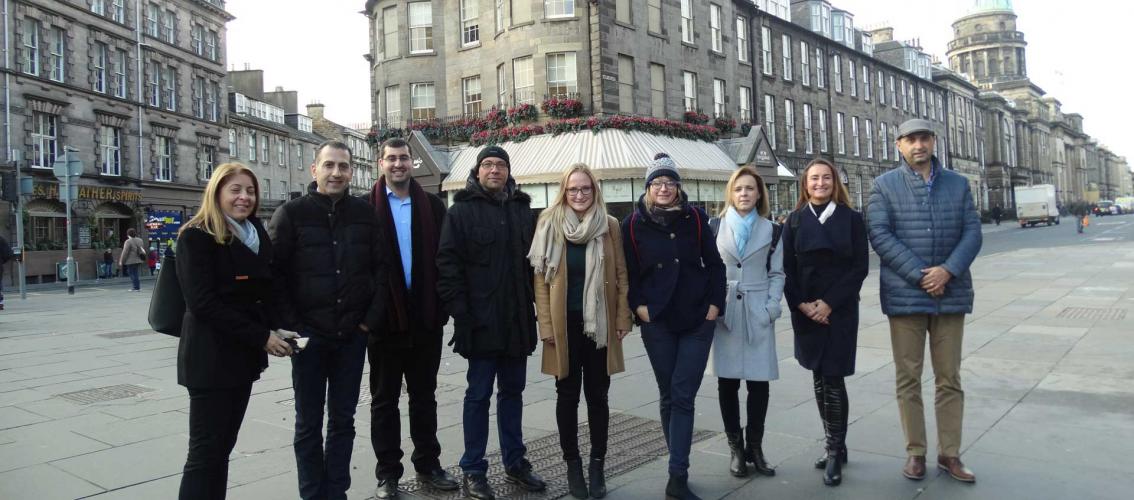 We're super excited to be involved in nine projects for the EU Erasmus+ Strategic partnership programme; six of which we'll be taking the lead on. We'll be kicking off all nine projects during the month of November and will be sharing our progress over the coming months.
Anemelo
The ANEMELO project aims to educate children between 11 and 16 years on how online advertising works, so that they may make healthier life choices when it comes to food and drink products. By developing an interactive Augmented Reality game, children will have the opportunity to learn while having fun, and become more confident in making their own decisions.
Boost4Shoes
BOOST4Shoes aims to enhance the European Footwear Sector through development of the Online Sales Manager Profile - a training path that will empower professionals to devise e-Commerce strategies and unlock the potential from a range of services available to a virtual, "border-less" online community.
ESKILLS4All
The eSKILLS4ALL project aims to empower low skilled adults in long term unemployment return to work with a new set of digital skills desirable in today's marketplace, via a series of educational tools customised to their needs.
InSCREENMODE
The InSCREENMODE project aims to deliver personalised eLearning tools that promote the smart and responsible use of the internet amongst young people aged between 16 and 25, who are at risk of Internet Addiction behavior (IAB) or screen abuse.
Space Guardians
The SpaceGuardians project aims to develop an interactive astronomy eBook designed to encourage children between 3 and 6 and their parents to play through dynamic storyboards that will raise their awareness and interest in STEM (science, technology, engineering and mathematics).
Women Power Code
Recently there has been an alarming drop in the number of female graduates in STEM related disciplines (science, technology, engineering and math). Women Power Code aims to offset this by offering adult women the chance to update their knowledge of new technologies, and encourages their daughters to get involved as mentors for all things digital.
Report ASAP
We are the UK partner for the Report ASAP project which aims to provide the necessary training and tools for SMEs staff across six countries, to help them adopt sustainable accounting and reporting practices in a cost-effective way. These countries include; UK, Spain, Italy, Croatia, Bulgaria, and Greece.
B-Capp
We are also the UK partner for the B-Capp project which aims to empower entrepreneurs with the financial management skills and knowledge required to help them run their businesses effectively. Financial management will be complemented by smart use of ICT through the adoption of supporting ICT tools and processes. These countries include; UK, Spain, Italy, France, Croatia, Romania, and Greece.
ROBOVET4ALL
We recently became the UK partner for a project ROBOVET4All aims to promote both the upgrade of VET curricula, but also to ensure social inclusion, access and participation of disadvantaged learners while fighting disparities in learning outcomes, through the design, development and evaluation of a complete toolkit and educational pack for developing, implementing and monitoring various strategies aiming to promote coding/robotics.