Using co-design to develop a skill based data system for SDS
User research and testing
User testing
UX design
Web design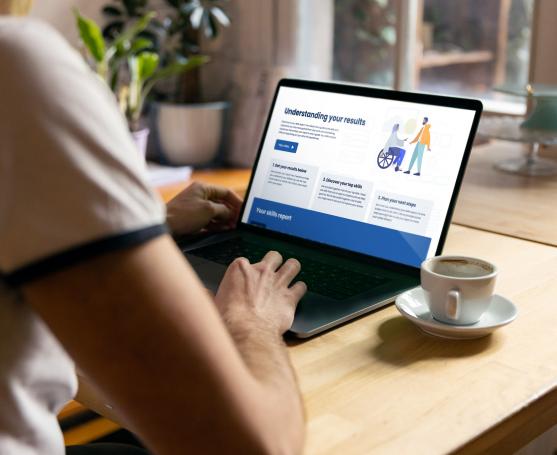 The challenge
For this project we worked alongside Skills Development Scotland, the national skills agency of Scotland, to enhance a part of their online service offering. Our focus for this project was the 'Skills Discovery' tool on the careers.myworldofwork.co.uk website, which is a service that allows users to discover skills associated with specific job roles. The purpose of the tool is to help users learn more about the skills they have acquired during their work experience as they prepare for job applications or finding new work.
The main output of the 'Skills Discovery' tool is a single page report that has been highlighted as being uninspiring, text heavy and does not provide the user with a clear understanding of how to use the data they are being shown.
The goal of this project is to re design the 'Skills Discovery' tool and provide a service that displays information in a format that aligns with the needs of the target audience, alongside effectively communicating the purpose and value of the 'Skills Discovery' tool.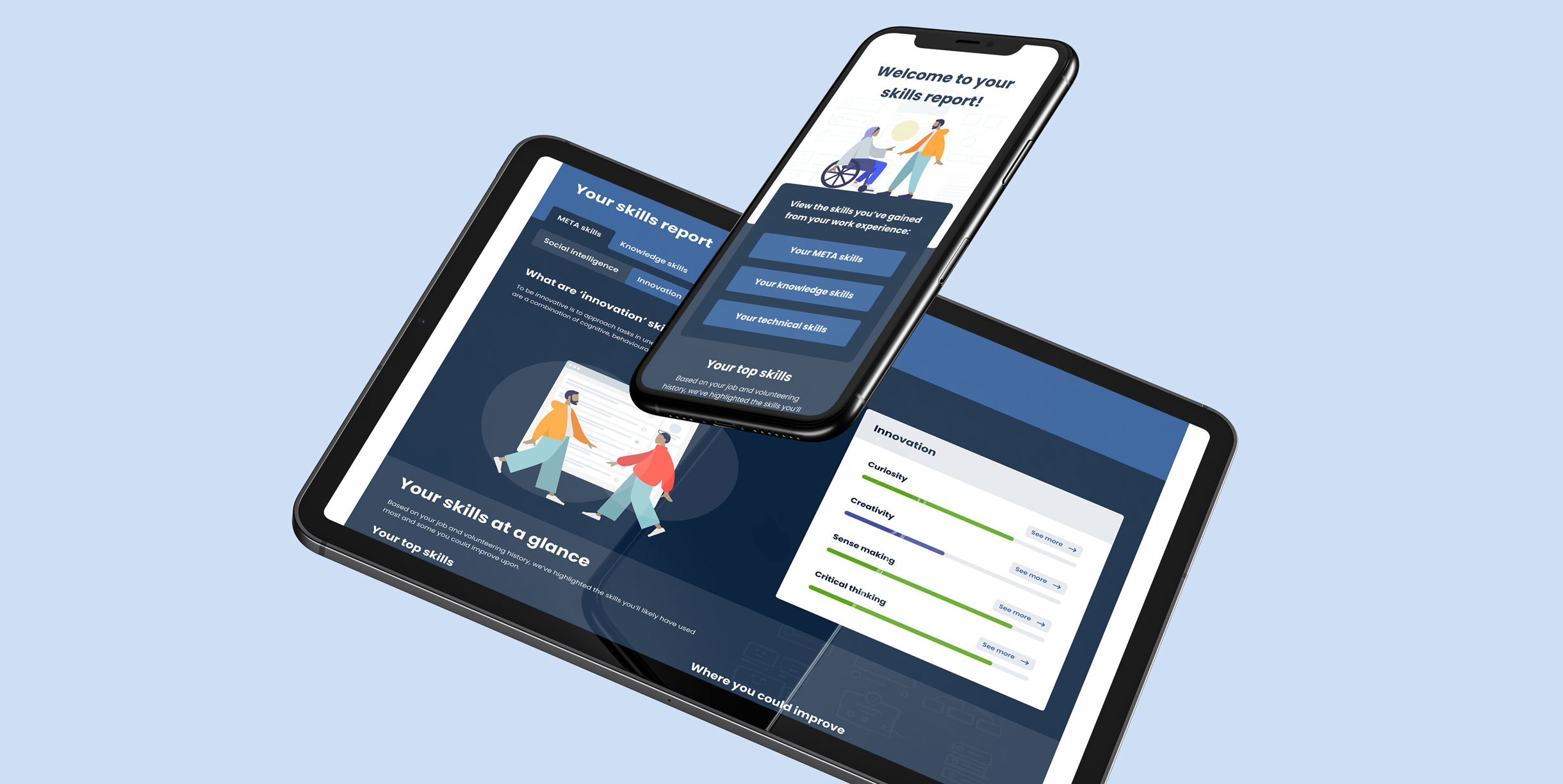 The process
Our process centred around being highly collaborative with the client, from discovery focused workshops in the early stages of the project to co-design sessions when the time came for building solutions.
Our research began by first involving key internal stakeholders from SDS to learn more about the purpose of the skills discovery tool, before speaking directly to the end user in focus groups to understand how they would approach the task of finding a new job role and their initial impressions of the 'Skills Discovery' tool in it's current form.
From there, our co-design workshop with the client helped generate design concepts of possible solutions and improvements to the skills report which were then tested in usability testing sessions to validate our decisions and help provide direction towards further improvements.
This iterative process was carried out over three rounds of design tweaks and user testing, with each round helping bring the 'Skills Discovery' tool closer to meet the needs and desires of the target audience.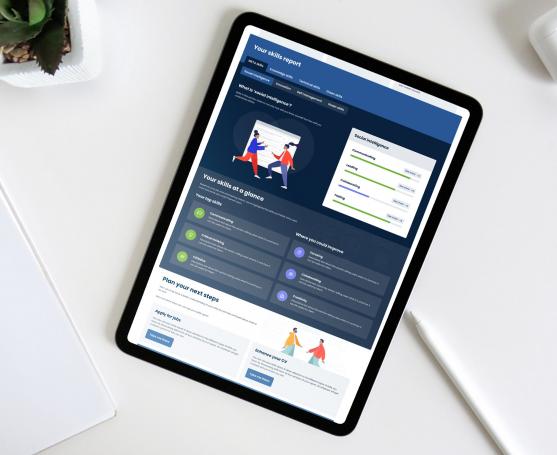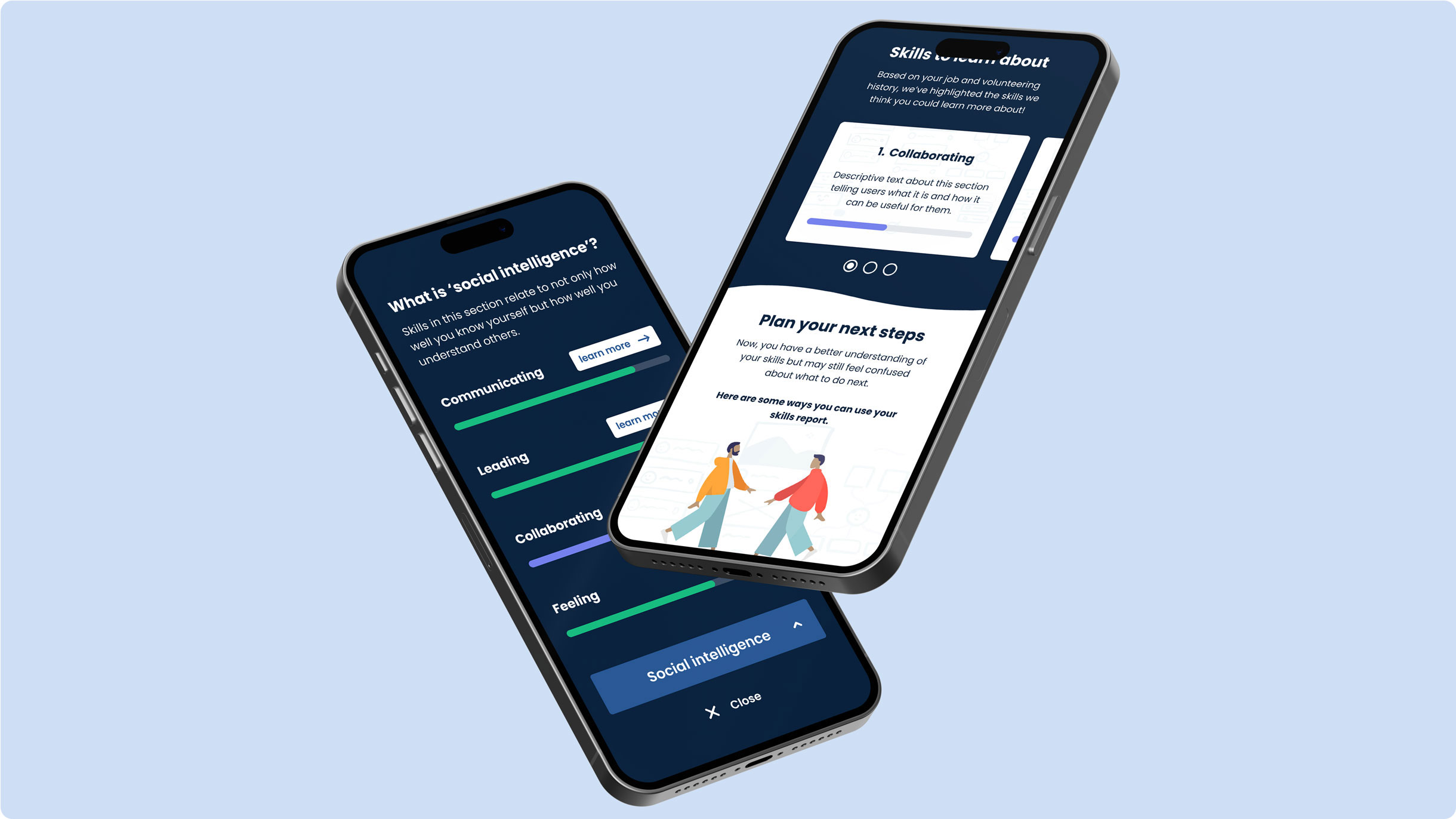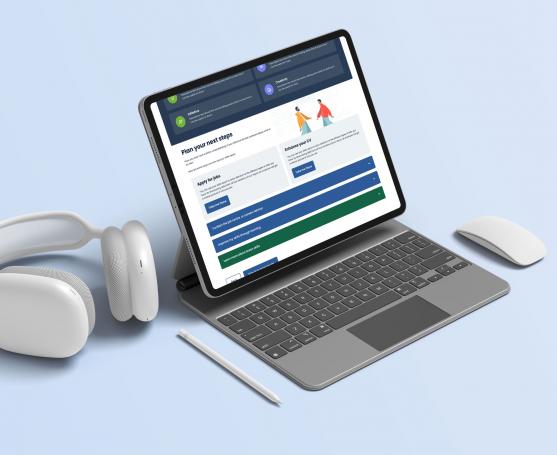 The results
After each round of testing we debriefed with the client where we presented a highlight report of all the key insights gathered, alongside recommendations to help solve problems or provide new solutions.
We should never assume how a user will behave or understand information, and this project was an excellent example of user research followed by short design sprints and user testing can quickly transform a product into a valuable resource that helps users achieve their goals.