Christmas on the Internet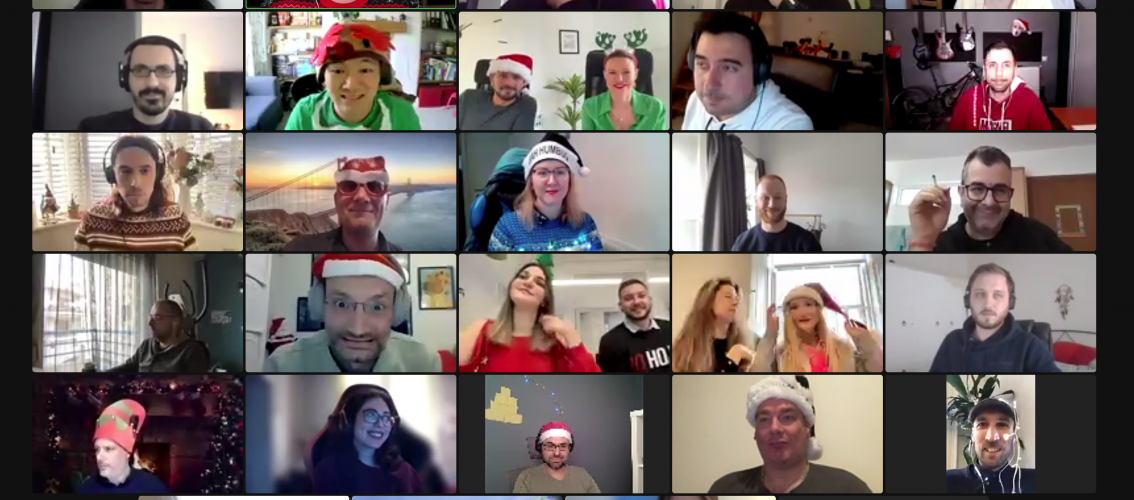 In most of the Western world, and in many other parts, you'll know that it's coming up to that most wonderful time of the year... Christmas. I'm well aware this means different things to different people, so I'm going to focus this blog post on the impact that this time of the year has on the world wide web, and slightly more widely on the Internet. It's also going to be a more light-hearted blog post. (But if you're reading this, then it'll have gotten past the company approval policy, so everyone was happy with the following content!)
Search - what are we looking for?
In December 2020:
5,400 people searched for "Baby Christmas pudding outfit'
33,100 people searched for "When is Christmas"!!
12,100 people searched for "Is Mcdonalds open on Christmas"
18,100 people searched, "What do I want for Christmas"
2,900 "How to get to sleep on Christmas eve"
Unsurprisingly, up there we also have search terms for "Christmas present for my wife" (substitute 'wife' with 'husband'/'girlfriend'/'boyfriend'. If you're looking for a local trip without spending a fortune on a National Trust ticket, then why not try the "best Christmas lights near me". I know we've already benefited from that search term, taking the kids to see brightly lit houses in the Cheshire area at night!
The most popular brand names will be trending this Christmas, examples such as 'AirPods', 'Apple watch', 'iPhone', 'Lego', 'Kindle', 'Amazon echo', 'air fryer' too. Basically, we're consumers and we want to spend money, which takes us to our next section.
Online shopping and e-commerce
Approximately, £20bn will be spent in the UK alone this Christmas. For the month of December, that's an increase of 29%, according to the Bank of England. [https://www.bankofengland.co.uk/knowledgebank/how-much-do-we-spend-at-christmas]
On Amazon, we're encountered with more deals, no longer Black Friday, but Christmas deals. They're for the same products of course, including Amazon devices, fashion goods, computers and software, electronics, mobile phones, home appliances, home and personal care (perfume, make-up). Oh yes, and books. Even I remember those.
Both Amazon and eBay will be high up in shoppers' consciousness. But for those who're environmentally-minded, perhaps buying used is a more attractive option. Facebook Marketplace is often a good destination for these deals (although be careful with whom you share your details). There's often a period of awkwardness as you share something personal with someone you don't know. Another option that the web facilitates is Gumtree - a great match for those who want to pick-up something used as well as Preloved.
Technological interactions
Something common for any holiday season is the ability to connect with those we care about. Quite often this involves travel, and hours in cars, planes and trains. 
But our modern-day Christmas is more likely to involve the usage of internet smart devices to engage in video calls via Facetime, Whatsapp, Skype, and so on. What a great way to stay in touch with people, without having an impact on the environment, and your bank account, as adversely!
Just for fun
As well as IRL I'm sure many of us will be using the web for entertainment. I love playing computer games, but there's so much out there you can embrace, particularly in a more festive way.
Embarrass friends, family and co-workers by uploading a headshot of yourself via Elf Yourself, and then let the magic happen. This is a fail-safe and free way of producing memorable Christmas entertainment!
Songlio is a free and fun musical guessing game. In single-player mode, just type in the song/film as short audio clips are played. In multiplayer (2-100 players) each player chooses a song for everyone else to guess. Ideal for a remote social!
If you've ever done an Escape Room you'll know how stressful it is trying to problem-solve at the same time as keeping an eye on a count-down timer. However, if that floats your boat and you want to do that over the holidays, why not try some Virtual Escaping? There are four themes to choose from including a desert island, prison cell and underground train, but surely for this season, you will venture on an expedition to the North Pole!
A conclusion?
Whatever you're planning this Christmas time, I would recommend, as someone who has a desk job, to spend less time online, and spend more time with people. Yes, do Elf Yourself and take plenty of photos and videos as well (which I shall be trying to avoid being in!). 
The internet is here to stay and continues to provide more and more functionality for everyday consumers. We'll be watching Christmas happen all around the world on the web, that's for sure. If it helps you, then do use it to stay connected. But for now, we want to wish you the very best in health, happiness, joy and success this Christmas.