Easy ways to make virtual meetings more engaging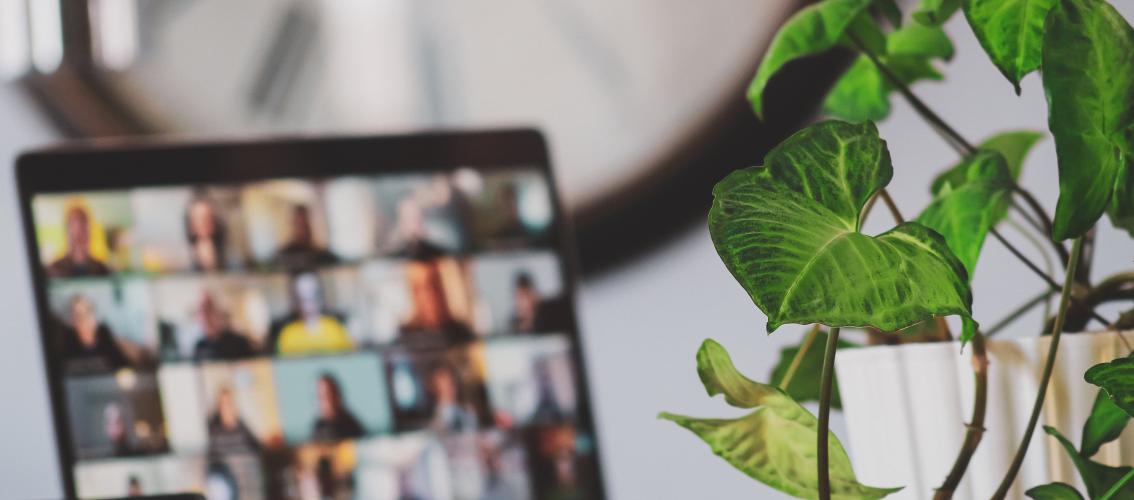 Over the past year and a half our lives have drastically changed due to COVID-19. We've had to adjust the way we work on a daily basis, especially working from home which means only one thing; a lot more online meetings. Unsurprisingly, as time went on people have started to feel less engaged and distracted.
In this post, we'll review how to make virtual meetings more engaging and increase participation.
Ahead of the meeting
Create an agenda (and share it in advance)
Having a clear view of what's to be discussed and the purpose of the meeting ahead of the meeting will help all participants come prepared and understand what their contribution should be. For longer sessions, schedule in a few small breaks every 45 minutes (everyone will thank you for it).
Review the list of participants
Make sure everyone attending is really needed in that meeting and that you have the right people in the room. If a participant's only needed for part of the meeting, making it clear beforehand will help them plan their time better and stay engaged during the time they're participating.
Confirm all participants are able to use the chosen remote tool
We've all had that feeling of dread when we're about to join a call and realise we can't access the proposed tool or we've got to download an app.
Check-in with all participants ahead of the session to make sure they're able to use the proposed tool. It'll help reduce stress levels and avoid delays when people are joining the meeting.
Set expectations upfront
When sharing the agenda make sure you set an expectation on timings for the session, whether participants should join by video, and any preparation they should do.
Asking attendees to keep their cameras on is a great way to allow for more face-to-face time and help participants stay engaged.
During the meeting
Start with check-in questions or an ice breaker
Meetings can be awkward at the beginning. Facilitate introductions and help break the ice with some check-in questions. Small talk can really help team building and make otherwise quiet team members chime in.
Limit interruptions
In a world where Slack, Hangouts, Skype, Social Media, and Emails are constantly on, everyone faces constant interruptions. Ask all participants, where possible, to disable notifications while on the call to allow them to stay focused and interruption-free.
Avoid long monologues and ask questions
Try to keep it interactive and inclusive. Avoid long monologues and encourage conversation by asking questions and listening closely to what everyone has to say.
Use collaboration tools and keep notes
Tools such as Miro really help foster collaboration and allow participants to express their thoughts in real-time. By adding sticky notes, voting on priority and sharing ideas, participants stay engaged and feel heard during the meeting. Added bonus; no need to type up notes after the call.
Make it visual
Long calls where we're talking the whole time can make people feel a bit bored and disengaged. Try to add visual aids; from diagrams and imagery to icons and gifs. This will help the team stay focused.
Keep it short
It can be hard to stay focused for a long period of time. Keeping the meeting as short as possible will help increase productivity and allow everyone to absorb everything that was discussed.
Conclusion
Virtual sessions have become a necessity in our everyday lives, but they've added some challenges. Although trying to increase participation can be difficult, our tips above will help you and your teams to stay focused and enjoy your meetings.
Take a look at our Services and Solutions to see where we can help.