Developing personas and journeys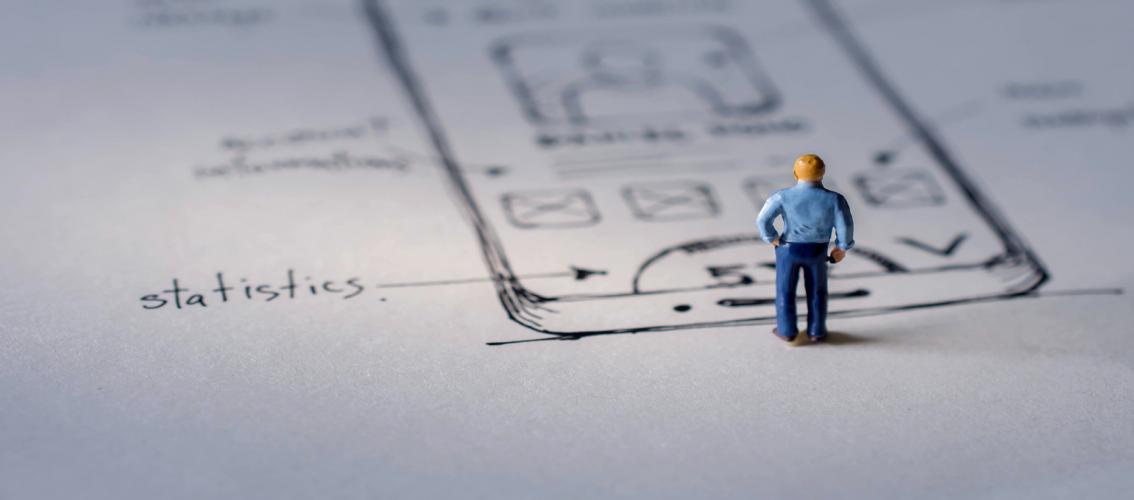 Once you've conducted your research, you should begin the process of turning the data you've captured on your users and requirements into the building blocks for the iterative design phase and this phase includes developing personas and user journeys.
Establishing personas and user journeys following your user research, or as part of your stakeholder insights, is a highly beneficial stage in your IA creation because they help guide important decisions about the IA, visual design and structure of a website.
Developing user personas
User personas present a fictional character that you can use as a reflection of your user types and build a 'story' around their character in order to help you to identify their goals, any difficulties they may face in accessing your website, entry points and the content they prioritise.
You'll also get to know your users better. By creating the personas, you instil a realness into your data and findings. Put yourself in their shoes, and decisions about your IA may become clearer to you, or you may see something that you didn't see previously through your 'own eyes'.
When building a persona, you should include:
A bio or back story, including a photograph, demographic information, their job, their technological capabilities, personal information and any pressures they may be under, as well as the situation they're in when they access your website.
Their goals or needs, which should describe why they come to your website and what they want to gain from their visit.
Any frustrations they may have, not only with your website, but also in their current situation, and details of any problems you will need to solve.
The user's ideal experience or must haves from your website. This section should include information regarding the content, design, functionality and any tools or features they feel would enhance their experience on your website.
User journeys
Once you've developed personas, you can extend these further to create user journeys, which is the path a user may take to reach their goal with your website or application.
A user journey includes a number of website pages (or application interfaces) and decision points that carry the user from one step to another and can be used to map out the ideal journey the user will take to reach their goal; one that is free from frustration.
It's usually a flow diagram demonstrating each page and decision point throughout the entire process and the information is then used to visualise the user requirements, which again will help you to develop your IA and wireframes.
What's next
If you found this blog interesting, read our next blog where we take you through the process of developing your IA.
Take a look at our discovery and UX services to see where we can help.