The new version of Cookie Control is now available!! Thank you all for your kind feedback. We've tried to include as many of your suggestions as possible.
Please keep them coming as we are commited to making this product fit your needs.
The new version has a new User Interface that is less intrusive and also offers you a choice of themes. A light one and a dark one. Also there's a number of new features we hope you will like.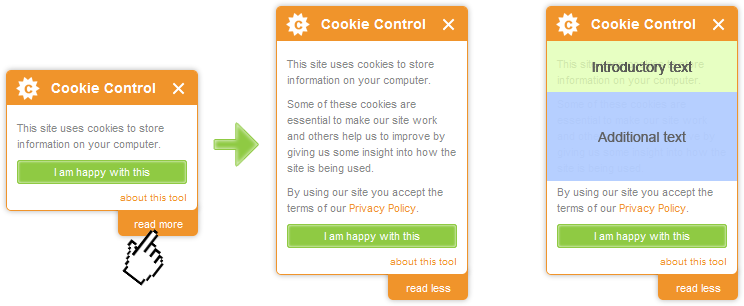 As always your suggestions and ideas are most welcomed.